Local News

But with any technology, especially newer ones, there is the risk of inaccuracies and misinformation.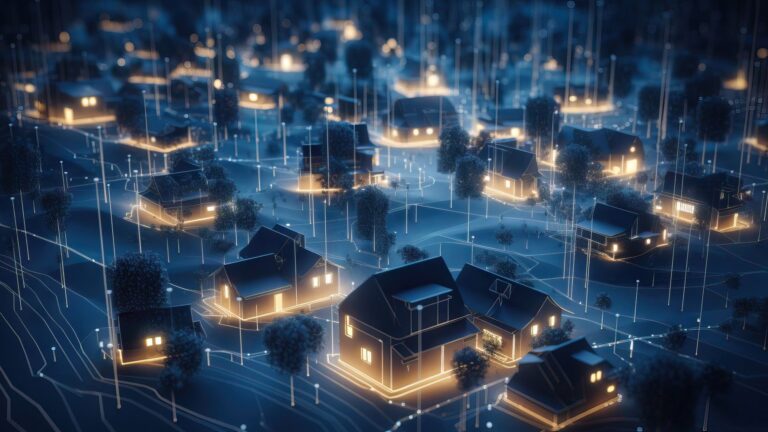 It seems there's daily chatter in the news lately around the meteoric rise in the use of artificial intelligence, ranging from the wow factor to doom and gloom. What does the machine-powered tech explosion mean to the home buyer and seller? Let's take a look.
AI is not new to the real estate industry. It's been a tool for well over a decade. In an industry driven by data, the technology streamlines the home search and sale processes. New apps are in constant development, and real estate professionals look to them to provide the timeliest analysis and state-of-the art visuals.
But with any technology, especially newer ones, there is the risk of inaccuracies and misinformation. Industry leaders say there haven't been major AI missteps, but they are being vigilant. As for real estate consumers? Judging by the stats, many are relishing the convenience AI offers.
The industry was ahead of its time
AI is embedded in most real estate programs, such as customer relationship management systems, marketing emails, and other customer correspondence, said Colleen Barry, chief executive officer at Gibson Sotheby's International Realty in Boston. Many agents are using a natural-language search app, such as ChatGPT, launched in November 2022, to draft listing descriptions, Barry said.
On a whim, and sometimes just for fun, consumers can view properties from any computer or smartphone via virtual tours. Would you like to see how the new furniture you love looks in a home you're considering? There are AI apps for that, too, at popular retailers such as Wayfair, Target, and IKEA.
Thinking of selling? Zillow's proprietary algorithm, the Zestimate, a form of predictive AI, provides an estimate of what a property could sell for. The model, first introduced in 2006 elicited industry warnings about putting "too much faith" in an algorithm-based tool that may not be up-to-date on home improvements, among other relevant factors. In June 2021, the online real estate marketplace launched the Neural Zestimate, which utilizes a single AI "neural network" that is more accurate, able to adjust to market changes faster, and can "capture the nuance of a home that goes beyond the numbers." Zillow said that because of the Neural Zestimate, the Zestimate now has a median error rate of 6.9 percent for homes that haven't been listed. The website, however, continues to caution that its findings should not be considered an "official appraisal."
Oversight is key
Real estate brokerages and online marketplaces devote careful scrutiny to the development and oversight of AI. At Realtor.com, a team of 20 engineers is responsible for daily monitoring and testing to ensure results are as expected, said Raymond Heatherly, senior manager of consumer machine learning. The site provides three property estimates, which utilize predictive analytics based on in-house proprietary models.
"We haven't encountered anything internally or externally that has been a big issue," said Chris Patalano, chief technology officer at Realtor.com. "The company has invested in cybersecurity for years," he said.
At Sotheby's, a tech and tools team recommends AI models to agents, Barry said, and training is done regularly on how to use them responsibly.
"Let's think of it this way: You may have a self-driving car, but you better be alert behind the wheel because it's not foolproof," Barry said. "Agents need to review everything to ensure it's not unethical or inaccurate. The buck stops with the agent."
Over the past five years, AI has seen a trajectory in use and development across all industries, said Bryan Plummer, an assistant professor of computer science at Boston University who is also a core faculty member of the Artificial Intelligence Research Initiative at BU. While he hesitates to say that AI has become more accurate, he did note that in real estate, a vast amount of data is fed into the models, which may make it more reliable.
Plummer then added this caveat about predictive AI: "A lot of data is not public, so even with all that data, it's still a guess. But even if 50 percent is inaccurate and the rest accurate, it's better than just a guess."
AI becomes more user-friendly
In January, Zillow launched a natural language search available to IOS and Android users, said Farah Akoum, senior director of product. Zillow said its new tool "lets shoppers search for homes in the same way they would talk with family and friends. … Now home shoppers can enter phrases like '$700K homes in Charlotte with a backyard' or 'open house near me with four bedrooms' directly into the search bar."
Akoum noted that 40 percent of the people who visit the site have been using the model, leading to a rise in engagements and folks taking the next step in the transaction.
"I feel like there is still a lot of potential to streamline with AI," she said, and, "in the future, there will be amazing growth to empower the consumer and agent and make the relationship smarter and more personal."
Officials call for caution
Earlier this year, some tech influencers called for a moratorium on AI development. In June, the state of Maine paused some generative-AI apps, including ChatGPT, for at least six months while the state's IT team reviews the potential benefits and risks.
Acknowledging that some AI models are still struggling, with room for inaccuracies, Plummer said he doesn't see a compelling reason for any such pause.
"In terms of AI taking over everyone, we are so far away from anything like that," he said. "If we think about how far it has come in the past five years as to where it would spiral out of control, we would still be in toddler age. Is a toddler going to take over the world? No. Is a toddler better at what a baby can do? Yes!"
Bella Travaglini can be reached at [email protected].
Update The median error rate for Zillow's Neural Zestimate is now 6.9%. Previous versions of this story had it higher.
Address newsletter
Get the latest news on buying, selling, renting, home design, and more.